Available In North America
Ground and Polished Film Cores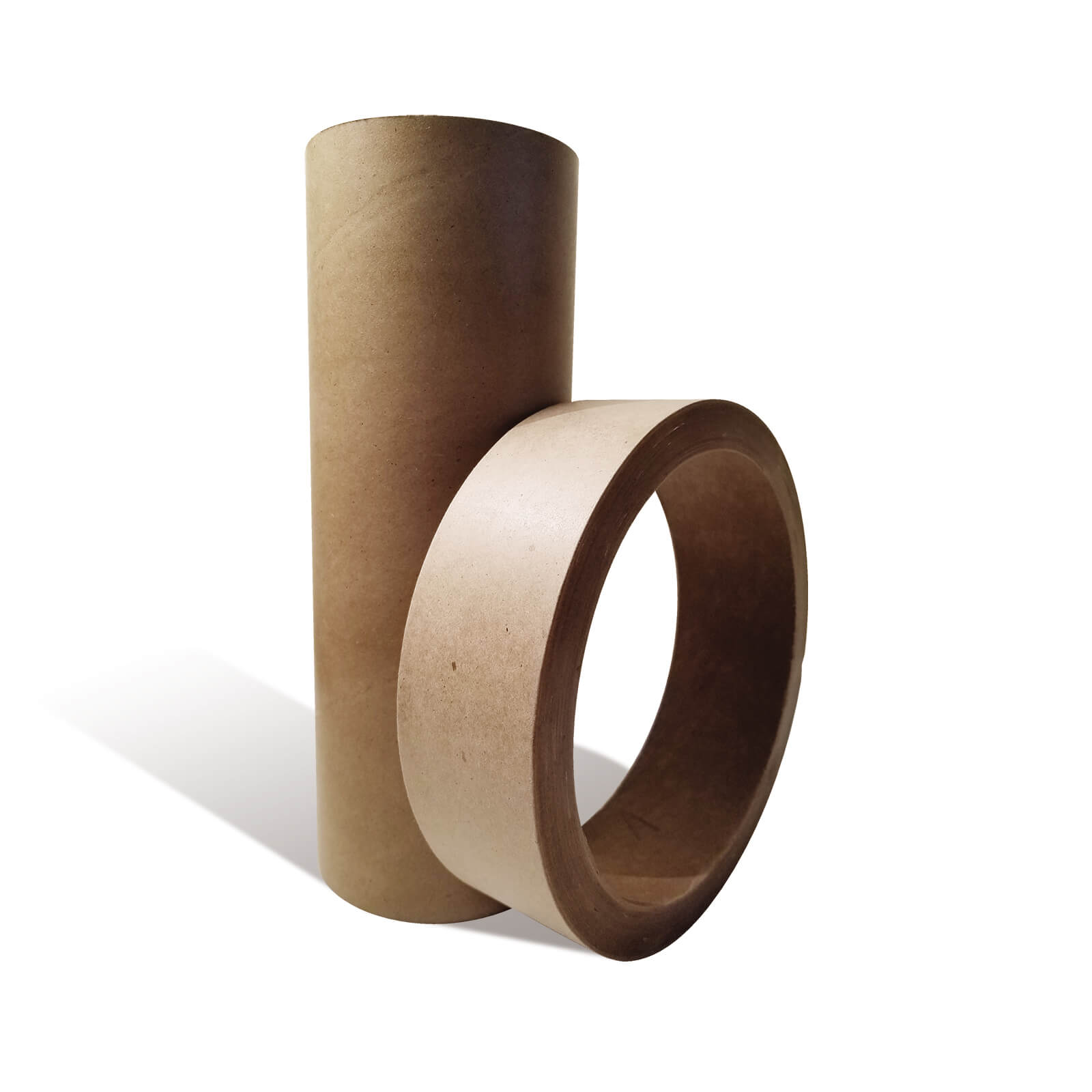 Built for maximum performance and maximum appeal.
Ground and polish film cores are typically purchased by manufacturers of films, foils, and other flexible packaging products requiring a smooth surface.
Ground and polish film cores see use in the food and beverage industry, as well as in pharmaceuticals and other industries where cleanliness and hygiene are essential.
Customers count on Greif to deliver high-quality corrugated material in a timely manner. Greif tubes and cores are engineered to provide exceptional smoothness for minimal surface marking and provide improved winding and unwinding performance.
The resulting products are consistently smooth, aesthetically pleasing ground and polish film cores.
The GP300 Formax Cores
Seamless surface for a variety of film and foil applications. Works especially well for tape adherence.
The GP400 Gold Coat Cores
Enhanced smoothness, concentricity and run out. Ideal for thinner gauge films.
The GP500 Plate Coat Cores
Coated high-density surface where surface waviness of 2 microns or less is required.
Ground and Polished Film Cores Features

All GP cores are customized to application with optimized radial crush for maximum performance. Wide variety of crush strengths.

Packaged to customer specifications. Inside printing available. Seamless cores - Skived methods.

Pre-applied startup adhesive tape available. Blade end-cut or saw-cut. Parent or pre-cut lengths. Burnishing available. Moisture resistant ply available.
Customer service you can count on.
Greif and the colleagues who make the company stand out as leaders in paper packaging manufacturing work with every customer to deliver the best solution for their needs. A collaborative process finds the best outcomes for you and, of course, your customers and the product's eventual end-users.
Did you know that Greif established an updated mission statement to be the best-performing customer service company in the world? What that means for you is whether you are selecting the extensive ground and polish core capabilities or looking for anything else in the Greif catalog, it is the duty of all of us to make sure your needs are met, and your expectations are exceeded. It's the Greif way.
Greif has a strict policy against spamming and the company's representatives will not reply to unsolicited emails.
The processing of your personal data is done in accordance with the Greif Website Privacy Policy
Data, dimensions, and information provided about products and services on this website are considered nominal values for general-purpose use in evaluating products and services for customers' specific applications. These are not considered manufacturing specifications.
WE HEREBY DISCLAIM AND EXCLUDE ANY EXPRESS OR IMPLIED WARRANTIES, INCLUDING WITHOUT LIMITATION THE IMPLIED WARRANTIES OF MERCHANTABILITY AND FITNESS FOR A PARTICULAR PURPOSE.
Greif Ethics Hotline
To report concerns about possible ethics or compliance violations on a confidential and anonymous basis please visit www.greif.ethicspoint.com or, in North America, you may place a toll-free call to 866-834-1825. Outside North America, where available, follow the directions at www.greif.ethicspoint.com under "Report a Message."