Available In North America
Film, Foil, and Flexible Packaging Cores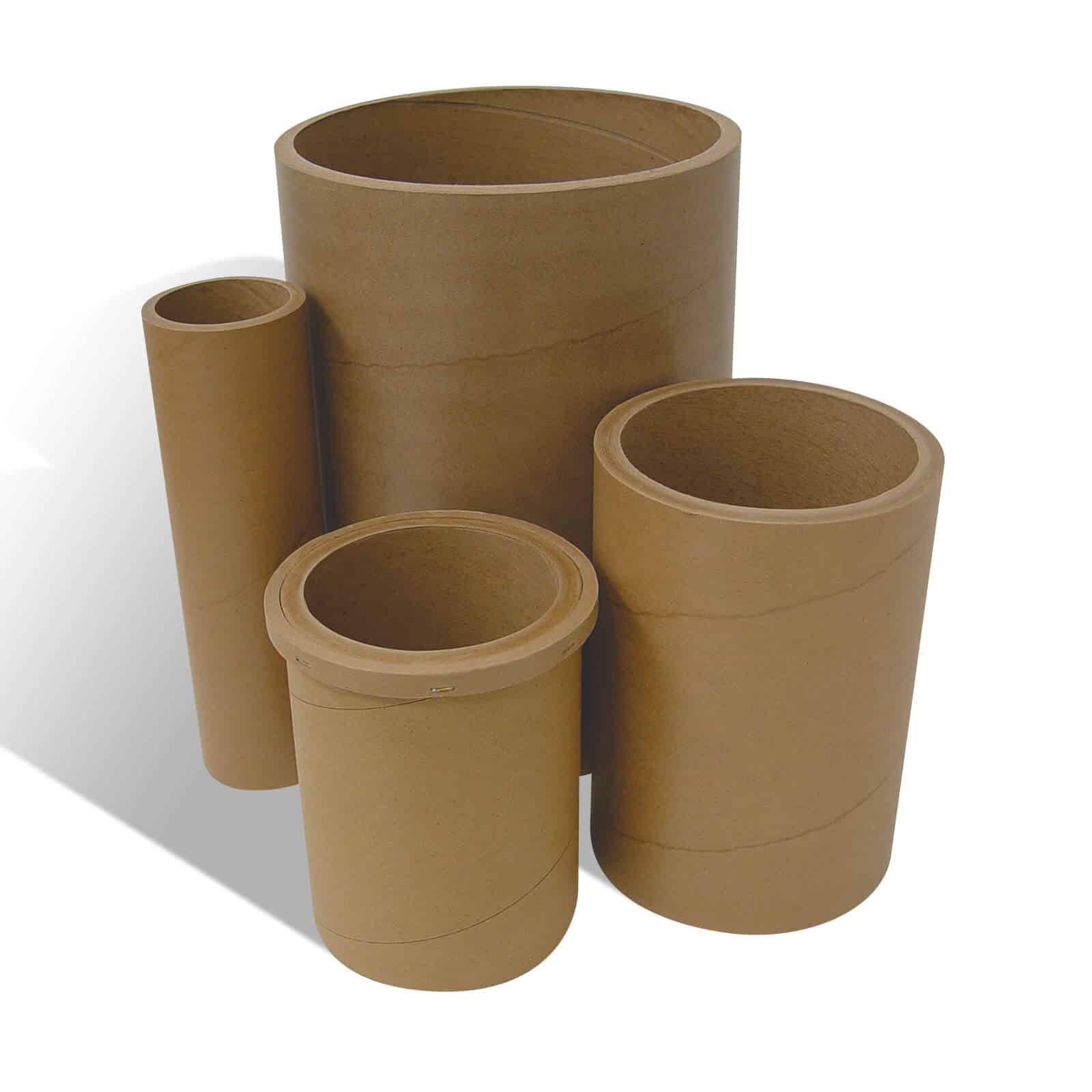 Full range of diverse core needs for extruders and processors of packaging films.
High strength core designs, specific to each film application, with the tightest dimensional tolerances. Perfect for manufacturers of film, plastic and metalized material.
Packaging and shipping films, foils, and other sheeted materials can be delicate to ensure the products reach their destination undamaged. Ideally, the packaging should be durable and protective without becoming too heavy or bulky. The advantage of using Film, Foil, and Flexible Packaging Cores is all that and more.
Foils and other delicate materials are often wrapped onto a roll for several reasons, including ease of handling, protection against damage, and the natural convenience of rolling out a delicate material sold in sheets.
Variety
Wide variety of crush strengths. Packaged to customer specifications. Paper and plastic core plugs available.
Ease of Use
Pre-applied startup adhesive or tape available. Blade end-cut or saw cut. Seamless cores (skived method).
Ready to Work
Wrapping foils and other delicate materials onto a Greif core provides a convenient, protective, and efficient way to handle, store, transport, and use these materials.
Customer service you can count on.
Greif and the colleagues who make the company stand out as leaders in paper packaging manufacturing work with every customer to deliver the best solution for their needs. A collaborative process finds the best outcomes for you and, of course, your customers and the product's eventual end-users.
Did you know that Greif established an updated mission statement to be the best-performing customer service company in the world? What that means for you is whether you are selecting the extensive film core capabilities or looking for anything else in the Greif catalog, it is the duty of all of us to make sure your needs are met, and your expectations are exceeded. It's the Greif way.
Greif has a strict policy against spamming and the company's representatives will not reply to unsolicited emails.
The processing of your personal data is done in accordance with the Greif Website Privacy Policy
Data, dimensions, and information provided about products and services on this website are considered nominal values for general-purpose use in evaluating products and services for customers' specific applications. These are not considered manufacturing specifications.
WE HEREBY DISCLAIM AND EXCLUDE ANY EXPRESS OR IMPLIED WARRANTIES, INCLUDING WITHOUT LIMITATION THE IMPLIED WARRANTIES OF MERCHANTABILITY AND FITNESS FOR A PARTICULAR PURPOSE.
Greif Ethics Hotline
To report concerns about possible ethics or compliance violations on a confidential and anonymous basis please visit www.greif.ethicspoint.com or, in North America, you may place a toll-free call to 866-834-1825. Outside North America, where available, follow the directions at www.greif.ethicspoint.com under "Report a Message."