Available Globally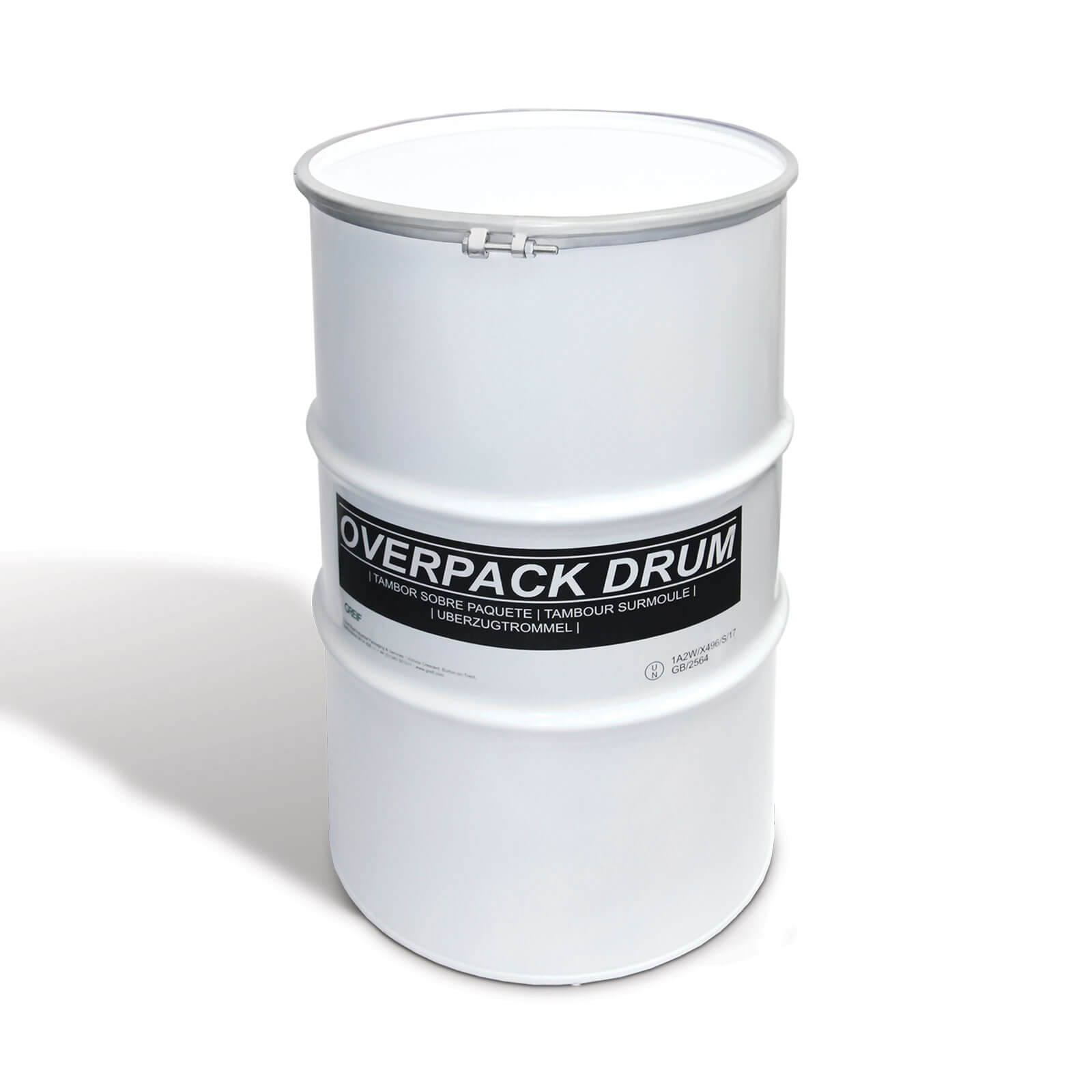 The Greif Overpack Drum acts as an added line of defense for inner drums containing hazardous materials. The steel drum is essentially an added layer of outer packaging to fortify another interior drum.
Additional Features/Options:
Load-Carrying Capabilities
The overpack drum is UN tested and marked with an acceptable gross mass of 496 kg (1,093 lbs).
Standard Drums
The Larger Capacity allows for easy overpacking of standard drums, and the outer drum dimensions intentionally accept a traditional 21O liter drum (55-gallon drum) and packaging materials.
Secure Closure
A heavy-duty bolt ring closure means the sensitive contents inside the fortified drum will not be easily breached or tampered with.
Greif has a strict policy against spamming and the company's representatives will not reply to unsolicited emails.
The processing of your personal data is done in accordance with the Greif Website Privacy Policy
Data, dimensions, and information provided about products and services on this website are considered nominal values for general-purpose use in evaluating products and services for customers' specific applications. These are not considered manufacturing specifications.
WE HEREBY DISCLAIM AND EXCLUDE ANY EXPRESS OR IMPLIED WARRANTIES, INCLUDING WITHOUT LIMITATION THE IMPLIED WARRANTIES OF MERCHANTABILITY AND FITNESS FOR A PARTICULAR PURPOSE.
Greif Ethics Hotline
To report concerns about possible ethics or compliance violations on a confidential and anonymous basis please visit www.greif.ethicspoint.com or, in North America, you may place a toll-free call to 866-834-1825. Outside North America, where available, follow the directions at www.greif.ethicspoint.com under "Report a Message."