Available In North America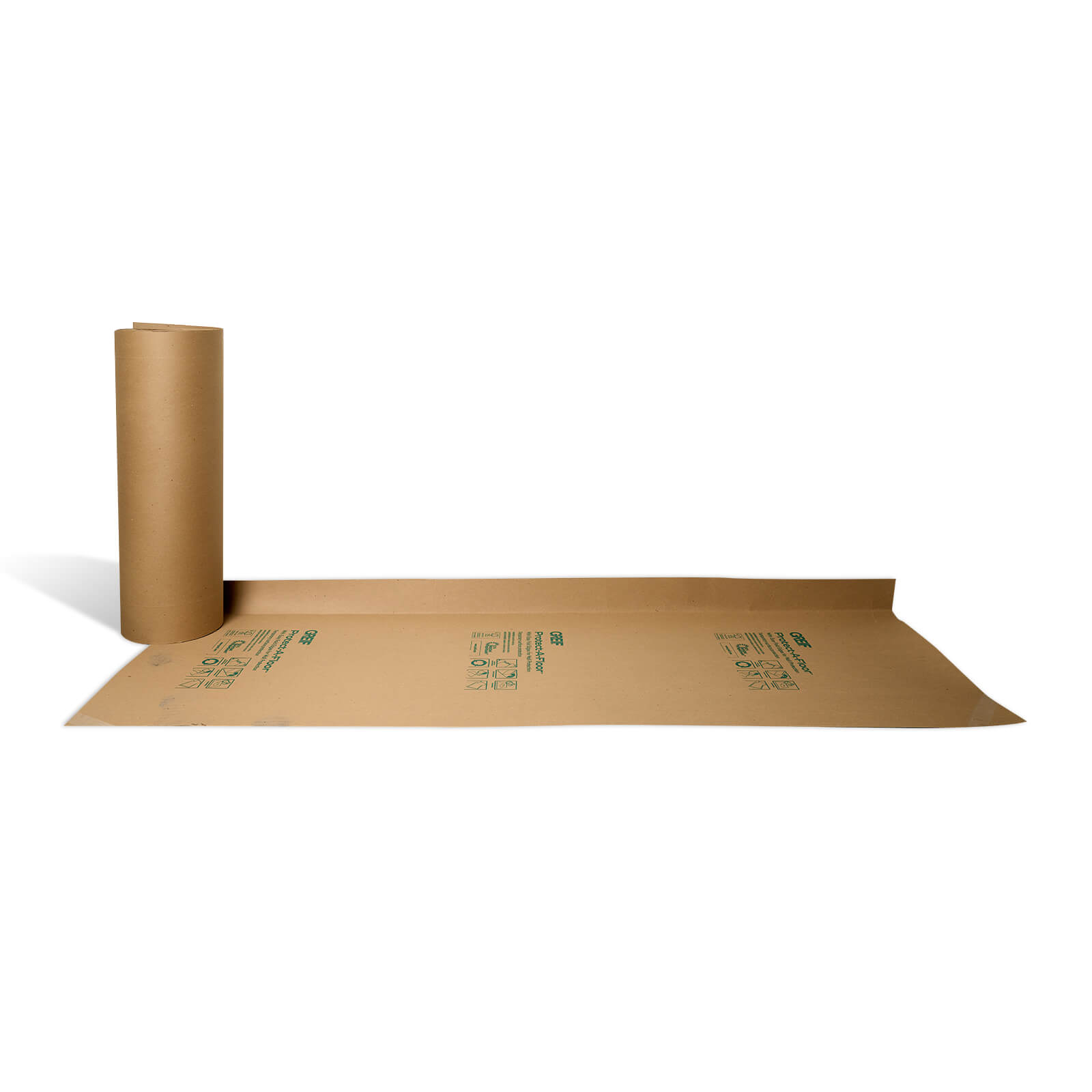 Temporary surface protection with easy fold edges for wall protection.
Protect-A-Floor™ from Greif is a 100% recycled paperboard floor protection that comes on a roll.
Strength and durability where it is needed most in providing temporary surface protection guards against water, paint, mud, and more.
Wall Protection
Each roll is scored 4" from the edge. Fold the edge up at the scoreline and place it against a wall or surface for optimal protection.
Fluid Resistant
Fluid resistant technology means quality protection against spills.
Customization
Private label printing and size customization make Protect-A-Floor™ potentially unique for every customer.
Protect-A-Floor™ Size and Packaging

Available in 38" x 100' rolls.
Protect-A-Floor™ protection rolls are individually packaged for maximum protection from the elements throughout a job site's lifecycle.
Greif has a strict policy against spamming and the company's representatives will not reply to unsolicited emails.
The processing of your personal data is done in accordance with the Greif Website Privacy Policy
Greif Ethics Hotline
To report concerns about possible ethics or compliance violations on a confidential and anonymous basis please visit www.greif.ethicspoint.com or, in North America, you may place a toll-free call to 866-834-1825. Outside North America, where available, follow the directions at www.greif.ethicspoint.com under "Report a Message."