Available In North America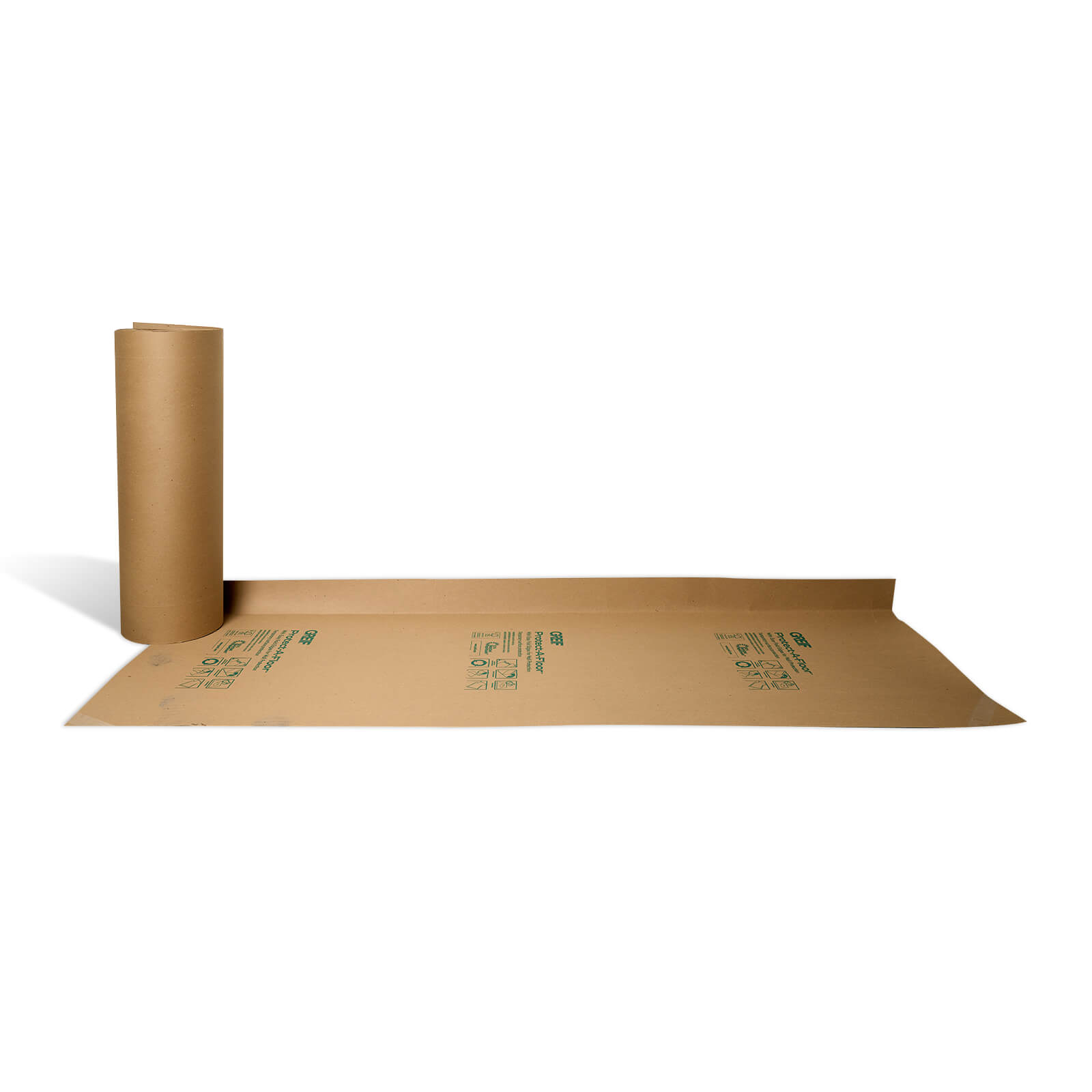 Temporary surface protection with easy fold edges for wall protection.
Protect-A-Floor™ from Greif is a 100% recycled paperboard floor protection that comes on a roll.
Strength and durability where it is needed most in providing temporary surface protection guards against water, paint, mud, and more.
Wall Protection
Each roll is scored 4" from the edge. Fold the edge up at the scoreline and place it against a wall or surface for optimal protection.
Fluid Resistant
Fluid resistant technology means quality protection against spills.
Customization
Private label printing and size customization make Protect-A-Floor™ potentially unique for every customer.
Protect-A-Floor™ Size and Packaging

Available in 38" x 100' rolls.
Protect-A-Floor™ protection rolls are individually packaged for maximum protection from the elements throughout a job site's lifecycle.