Available in Latin America, Europe, the Middle East and Africa
The largest range of sustainable agro plastic jerrycans.
Greif's small jerrycan is an ideal solution for the Agrochemical Market.
Additional Features/Options:
20 liter
15% reduction in weight compared to standard jerrycans on the market.
10 liter
New stackable design that eliminates the use of corrugated boxes for transportation.
One liter
Innovative design to promote weight reduction while maintaining mechanical properties.
Small Plastic Jerrycan Specifications

The widest range of specifications
Capacities of 20, 10, 5 and 1 liter,
Mono layer or multilayer
More sustainable option available with Green PE
Sustainable plastic jerrycan
DoubleGreen Jerrycans and Bottles | Choose Containers made from sugar cane or PCR
From the products that keep us moving to the ones that make us beautiful, Greif is proud to serve the unique needs of a wide range of global industries.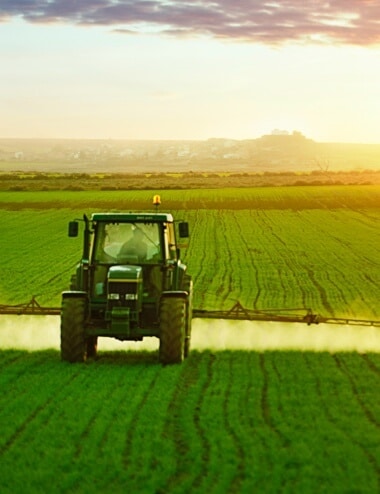 At Greif, we have decades of experience designing and producing packaging that protects food from contamination sources and is compliant with strict food safety regulations.
Read More »
Sustainability is Our Goal
Greif's network of life cycle service providers across North America and Europe can extend the life of spent packaging and responsibly recycle their component raw materials at the end of their life cycles.
Greif has a strict policy against spamming and the company's representatives will not reply to unsolicited emails.
The processing of your personal data is done in accordance with the Greif Website Privacy Policy
Data, dimensions, and information provided about products and services on this website are considered nominal values for general-purpose use in evaluating products and services for customers' specific applications. These are not considered manufacturing specifications.
WE HEREBY DISCLAIM AND EXCLUDE ANY EXPRESS OR IMPLIED WARRANTIES, INCLUDING WITHOUT LIMITATION THE IMPLIED WARRANTIES OF MERCHANTABILITY AND FITNESS FOR A PARTICULAR PURPOSE.
Greif Ethics Hotline
To report concerns about possible ethics or compliance violations on a confidential and anonymous basis please visit www.greif.ethicspoint.com or, in North America, you may place a toll-free call to 866-834-1825. Outside North America, where available, follow the directions at www.greif.ethicspoint.com under "Report a Message."