Available in North America
A coated sheet might be better for you.
High-performance, functional, and decorative color coatings make for the best corrugated sheets, boxes, and bulk bins.
Coated containerboard or paper is inherently a better product. Customers choose coating for the improved protection, durability, and strength over the standard paperboard product of similar weight. If quality and performance will be put to the test, this is a great option to consider for your packaging needs.
Coatings also lend a smooth and even surface for printing, resulting in higher-quality images and better color reproduction to enhance the appearance of your or your customer's products.
Additional Features/Options:
Fastest Turnaround
With the addition of a second coater, Greif offers the fastest turnaround times in the US.
High Performance
Innovative wax replacement technology.
Solutions for Your Industry
Greif offers specialty coatings for bakery, meat, and produce applications.
Paper Coatings Specifications

Capabilities
Greif's Paper Rolls are available in 98" Maximum Slit Capability with various liner substrates. They can unwind and rewind on 4" to 12" cores.

Capabilities
Our Corrugated Sheets come in single-wall, double-wall, triple-wall. The coating is applicable on a single side or both sides.
FSC Certification ensures that products come from responsibly managed forests that produce environmental, social, and economic benefits.
Abrasion Resistance
Greif can apply a special coating and protect paper packaged goods from abrasions that can occur in transit.
Colors and Overprints
Specialty color coatings are available in PMS, GCMI, or custom color matches with or without overprint varnish.
Anti-Static
Forms a protective shield around sensitive electrical parts while protecting against damaging microcurrents.
From the products that keep us moving to the ones that make us beautiful, Greif is proud to serve the unique needs of a wide range of global industries.
Greif's network of dedicated sheet feeders manufacture corrugated sheets, from single to triple wall board constructions, with an array of flutes, paper grades, coatings, and testing services.
Read More »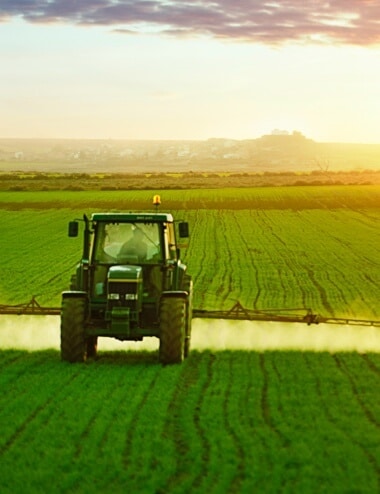 At Greif, we have decades of experience designing and producing packaging that protects food from contamination sources and is compliant with strict food safety regulations.
Read More »
Sustainability is Our Goal
Greif's Paper and Packaging Services Group is a fully integrated company, making 100% recycled paperboard products and packaging.
High-quality paper comes standard with a high-quality relationship.
Greif customers – you or your peers – value Greif as a partner. They don't view us as a transactional partner only. We are technical experts and advocates on behalf of you and your needs.
Every year, the investments made at Greif locations are significant, but what we invest beyond advanced machinery and innovative processes matters most. We invest time into our customers and value into our shared relationship.
Did you know that Greif established an updated mission statement to be the best-performing customer service company in the world? What that means for you is whether you are selecting the extensive coated paper packaging capabilities or looking for anything else in the Greif catalog, it is the duty of all of us to make sure your needs are met, and your expectations are exceeded. It's the Greif way.
Greif has a strict policy against spamming and the company's representatives will not reply to unsolicited emails.
The processing of your personal data is done in accordance with the Greif Website Privacy Policy
Data, dimensions, and information provided about products and services on this website are considered nominal values for general-purpose use in evaluating products and services for customers' specific applications. These are not considered manufacturing specifications.
WE HEREBY DISCLAIM AND EXCLUDE ANY EXPRESS OR IMPLIED WARRANTIES, INCLUDING WITHOUT LIMITATION THE IMPLIED WARRANTIES OF MERCHANTABILITY AND FITNESS FOR A PARTICULAR PURPOSE.
Greif Ethics Hotline
To report concerns about possible ethics or compliance violations on a confidential and anonymous basis please visit www.greif.ethicspoint.com or, in North America, you may place a toll-free call to 866-834-1825. Outside North America, where available, follow the directions at www.greif.ethicspoint.com under "Report a Message."