Available in Europe, the Middle East and Africa
The internet of things includes industrial storage container things like IBCs. What's more, users enhance their sales performance and reduce costs with GCUBE Connect's ready-to-use system that keeps inventory optimized to the level they need.
Additional Features/Options:
Another Set of Eyes
Visibility on your product at all times is a possibility with GCUBE Connect. A customer-based dashboard shows you where your GCUBE is, the level of your filled product, and the environmental temperature in real-time.
Sales Enablement
Improve your sales performance when you enhance inventory control and meticulously schedule customers' orders with relative ease.
On Schedule
Schedule connections, reduce freight costs, and optimize production planning to maximize utilization of the GCUBE IBC. There's a sustainability value to be appropriately stocked with IBCs as well.
GCUBE IBC Connect
Specifications

The widest range of specifications
The first Internet of Things (IoT) based device to be applied to an IBC. A ready-to-use system is easily integrated into the GCUBE shape. Able to check the filling level of your product at your customer's site. Environmental temperature monitoring and control

Customization Options
Nameplates
Valve
Tracking
Pallet
Live dashboard available on your desktop or mobile device
Real time tracking information for your GCUBE
From the products that keep us moving to the ones that make us beautiful, Greif is proud to serve the unique needs of a wide range of global industries.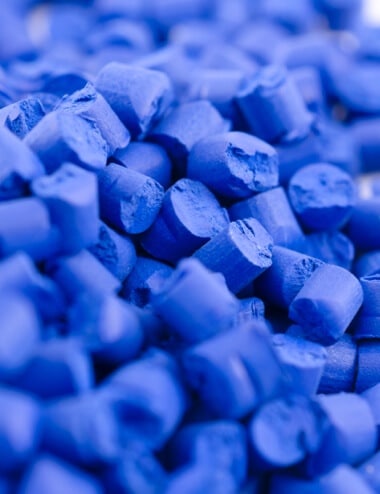 Packaging must protect product purity, comply with regulations, and support safety. We have the right technology, capabilities, and people to meet all specialty chemical industry requirements.
Read More »
Sustainability is Our Goal
Greif's network of life cycle service providers across North America and Europe can extend the life of spent packaging and responsibly recycle their component raw materials at the end of their life cycles.
Greif has a strict policy against spamming and the company's representatives will not reply to unsolicited emails.
The processing of your personal data is done in accordance with the Greif Website Privacy Policy
Data, dimensions, and information provided about products and services on this website are considered nominal values for general-purpose use in evaluating products and services for customers' specific applications. These are not considered manufacturing specifications.
WE HEREBY DISCLAIM AND EXCLUDE ANY EXPRESS OR IMPLIED WARRANTIES, INCLUDING WITHOUT LIMITATION THE IMPLIED WARRANTIES OF MERCHANTABILITY AND FITNESS FOR A PARTICULAR PURPOSE.
Greif Ethics Hotline
To report concerns about possible ethics or compliance violations on a confidential and anonymous basis please visit www.greif.ethicspoint.com or, in North America, you may place a toll-free call to 866-834-1825. Outside North America, where available, follow the directions at www.greif.ethicspoint.com under "Report a Message."