Available Globally
GCUBE IBC for Elektron Zones
One of the safest solutions for EX zones 1+2
The Greif GCUBE IBC-Elektron uses multi-layer technology approved for EX zones. High performance is paramount and thanks to the use of special additives in co-extrusion technology, the outer layer has a permanent antistatic surface layer and the discharging valve produced with conductive PE is grounded through the cage and the pallet.
Additional Features/Options:
Antistatic Properties
The outer layer has a permanent antistatic surface layer, and the discharging valve is produced with conductive PE is grounded through the cage and the pallet.
The Strongest Cage
GCUBE offers the strongest cage on the market.
Easy Labeling
GCUBE can be equipped with three different sizes of label plates and label plates can be fixed to all four sides of the IBC.
GCUBE IBC for Elektron Zones
Specifications

The widest range of specifications
150 mm and 225 mm openings available with various types of ventilation and hybrid or wooden pallets
2" and 3" valves with over-coated HDPE layer able to ensure only one material in contact with filled products
Gcube Elektron is also available with antistatic for food contact (GCube Food) and with barrier properties to avoid gas permeation (GCube Shield)

Customization Options
Lids
Nameplates
Valve selection
Multi layer bottle colors
Detectable
Hybrid pallet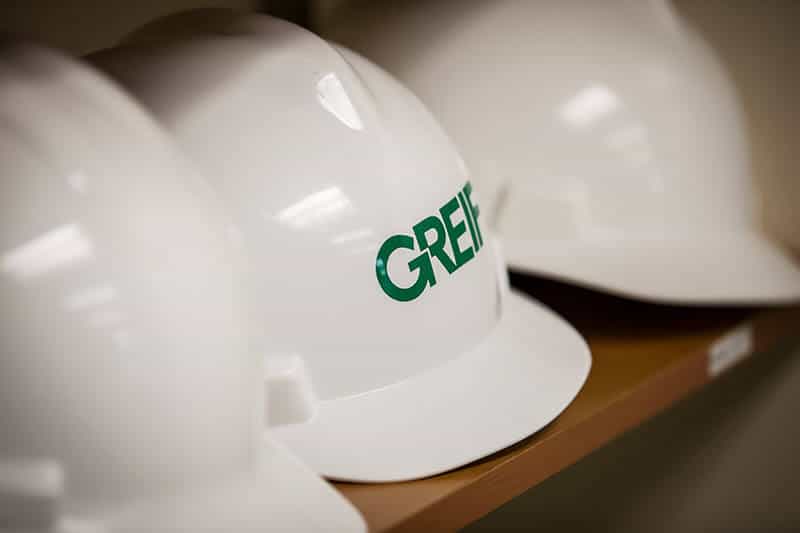 Avoid risks of deflagration with GCUBE ELEKTRON
Protect your people and your customers using GCUBE ELEKTRON which ensures avoidance of deflagration typical of steel protected IBCs
When filling and emptying the product level is visible
GCUBE ELEKTRON avoids steel covers to achieve the antistatic requirements keeping visible the level of the filled product. Use black or white resin if product must be protected against sunlight.
From the products that keep us moving to the ones that make us beautiful, Greif is proud to serve the unique needs of a wide range of global industries.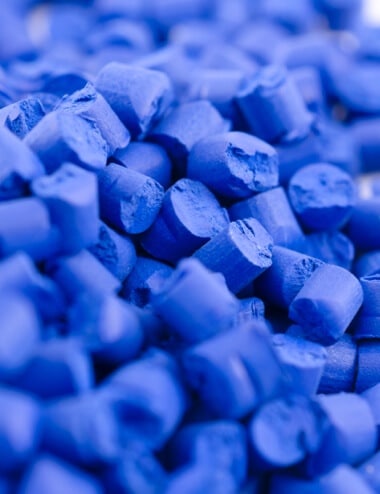 Packaging must protect product purity, comply with regulations, and support safety. We have the right technology, capabilities, and people to meet all specialty chemical industry requirements.
Read More »
Sustainability is Our Goal
Greif's network of life cycle service providers across North America and Europe can extend the life of spent packaging and responsibly recycle their component raw materials at the end of their life cycles.
Let's make our potential energy kinetic
Greif is energized by its customers and their needs. It is the goal of Greif to provide legendary customer service. That means putting our combined potential into motion together – for your needs.
 Greif and the colleagues who make the company stand out as a premier provider of industrial packaging work with every customer to deliver the best solution for their needs. It's about more than providing a tote to put things in; it's a collaborative process that finds the best outcomes for you and, of course, your customers and end-users.
Did you know that Greif established an updated mission statement to be the best-performing customer service company in the world? What that means for you is whether you are selecting an IBC or anything else in the Greif catalog, it is the duty of all of us to ensure your needs are met, and your expectations are exceeded. It's the Greif way.
Greif has a strict policy against spamming and the company's representatives will not reply to unsolicited emails.
The processing of your personal data is done in accordance with the Greif Website Privacy Policy
Data, dimensions, and information provided about products and services on this website are considered nominal values for general-purpose use in evaluating products and services for customers' specific applications. These are not considered manufacturing specifications.
WE HEREBY DISCLAIM AND EXCLUDE ANY EXPRESS OR IMPLIED WARRANTIES, INCLUDING WITHOUT LIMITATION THE IMPLIED WARRANTIES OF MERCHANTABILITY AND FITNESS FOR A PARTICULAR PURPOSE.
Greif Ethics Hotline
To report concerns about possible ethics or compliance violations on a confidential and anonymous basis please visit www.greif.ethicspoint.com or, in North America, you may place a toll-free call to 866-834-1825. Outside North America, where available, follow the directions at www.greif.ethicspoint.com under "Report a Message."