Available in Latin America, The Asia-Pacific, Europe, the Middle East and Africa
Jerrycan - Euro New / JCR
A Globally Uniform Jerrycan for Greif
The Jerrycan JCR is an innovative design that improves performance while using fewer raw materials. The reinforced structure provides added strength and allows for an overall reduction in weight over standard jerrycans.
Additional Features/Options:
Modern Solution
A modern way of shipping, the JCR is the newest generation of Greif jerrycans designed to satisfy the needs of customers and reduce overall weight to match environmental targets.
Lightweight Solution
Lighter weight with higher performance thanks to reinforcing ribs that allow these jerrycans to improve mechanical performance despite a reduction in the amount of polyethylene used.
Anti-Glug Jug
The anti-glug feature is made possible by a unique vent system integrated into the handle that allows a smoother and cleaner emptying of the jerrycan.
Jerrycan - Euro New / JCR
Specifications

The widest range of specifications
Available from 5 litres (1 gallon) to 25 litres (7 gallons).
Customisation available including specialty colours and logos.
Multiple neck dimensions and closing options including blind or vented caps, dispensers, child-proof and sealable closures

Customization Options
Closures
Customization
Neck
Capacities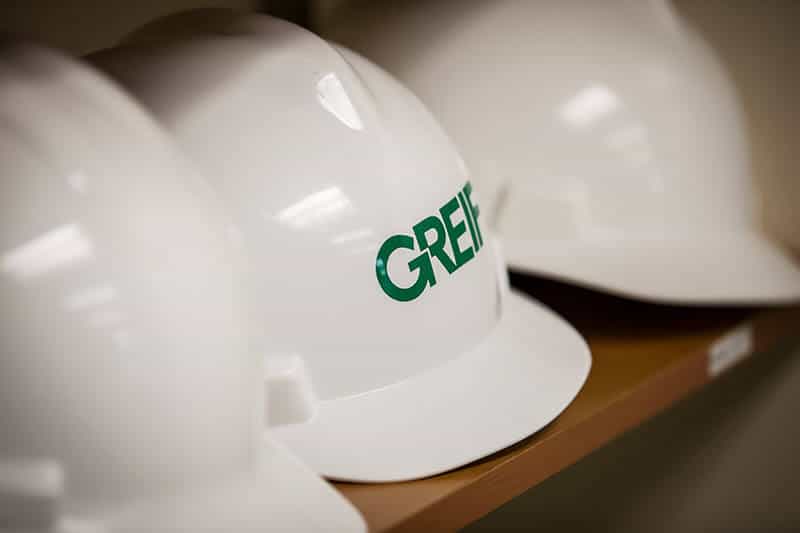 Highest performaning product at lower weight
The improved designed of Greif jerrycans combined with the latest extrusion technologies
We work together with each customer; collaboration leads to raw material selection, an improved design, and the latest extrusion technologies in order to achieve the best quality.
From the products that keep us moving to the ones that make us beautiful, Greif is proud to serve the unique needs of a wide range of global industries.    
Greif's network of dedicated sheet feeders manufacture corrugated sheets, from single to triple wall board constructions, with an array of flutes, paper grades, coatings, and testing services.
Read More »
Learn how the circle of life for plastic jerrycans doesn't necessarily end once they are delivered to our customers. Whether reclaimed as regrind for future products, or reconditioned for new use, the many lives of a jerrycan make up a circularity success story. 
Greif has a strict policy against spamming and the company's representatives will not reply to unsolicited emails.
The processing of your personal data is done in accordance with the Greif Website Privacy Policy
Data, dimensions, and information provided about products and services on this website are considered nominal values for general-purpose use in evaluating products and services for customers' specific applications. These are not considered manufacturing specifications.
WE HEREBY DISCLAIM AND EXCLUDE ANY EXPRESS OR IMPLIED WARRANTIES, INCLUDING WITHOUT LIMITATION THE IMPLIED WARRANTIES OF MERCHANTABILITY AND FITNESS FOR A PARTICULAR PURPOSE.
Greif Ethics Hotline
To report concerns about possible ethics or compliance violations on a confidential and anonymous basis please visit www.greif.ethicspoint.com or, in North America, you may place a toll-free call to 866-834-1825. Outside North America, where available, follow the directions at www.greif.ethicspoint.com under "Report a Message."